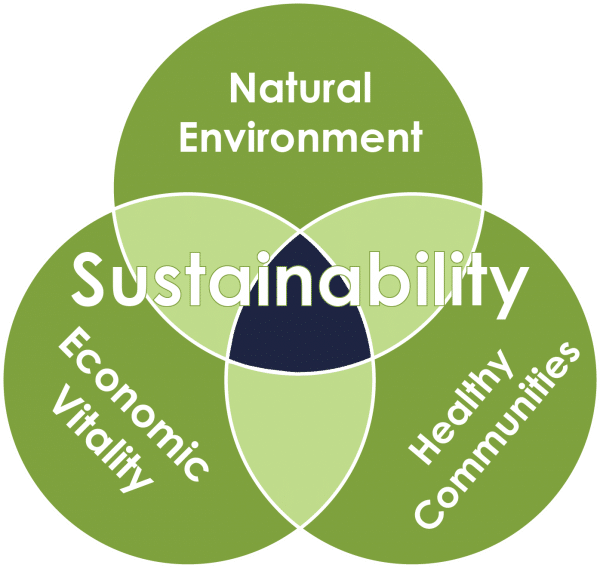 I recently enjoyed listening to a few healthcare experts talk about progress with sustainability efforts at the Leadership Healthcare event. As I listened to the discussion, I was grateful to hear how two of the largest healthcare companies, HCA and Kaiser Permanente, have heightened the focus on improving sustainability over the past few years. Like with any lasting initiative that becomes a way of life, sponsorship and support from top leadership are critical success factors from the start. Both organizations have these components in place and were founding members of the Healthier Hospitals Initiative in 2012. One area of potential opportunity I thought of from listening to the discussion is what ways culture could play a role in accelerating sustainability. Employee engagement is in the nascent stages at both companies with these efforts. Before diving in to my ideas, below are highlights of what I learned from the discussion.
HCA, the largest for-profit healthcare company, has been focused on sustainability for several years. Their effort was created through an ethics and compliance lens, being good environmental stewards, and having a minimum standard of achieving or exceeding environmental legal and regulatory standards. Sustainability has grown to become an operating principle versus a specific project or event. Brian Weldy talked about his approach to sustainability being focused on FACES: function, alignment, cost/economics, efficiency, and sustainability. His focus is ongoing prototyping along the way, starting with building a minimum viable product which enables making cost effective choices. His recommendation to the audience was to hone the skill of situational leadership when it comes to sustainability, as the biggest opportunities are not necessarily visible at first blush and employees play a pivotal role. More about HCA's efforts can be found here.
Kaiser, one of the nation's leading healthcare providers and not-for-profit health plans, initiated efforts at the board level several years ago as leaders were starting to see shifts in communities in disease states, largely connected to social and environmental impacts such as a community without a park or sidewalks. Kaiser's approach is one of a total health lens, which is connecting community benefit to sustainability and understanding the crucial role that environmental health plays in the well being of Kaiser members. One specific achievement was around transitioning locations to solar power. 467 sites went solar at one time which is likely the largest instance of solar power in the world. Kaiser is now offering solar power options to employees for their homes and leveraged Earth Day as a time to educate and communicate about the benefits of solar, showing usage statistics and promoting savings. More about Kaiser's efforts can be found here.
Both organizations continue to have top level support for the sustainability efforts and are demonstrating success to keep efforts going. As I listened to the discussion, I started thinking of how culture could accelerate the sustainability efforts and have it become a way of life for employees, a way each one does their job day to day.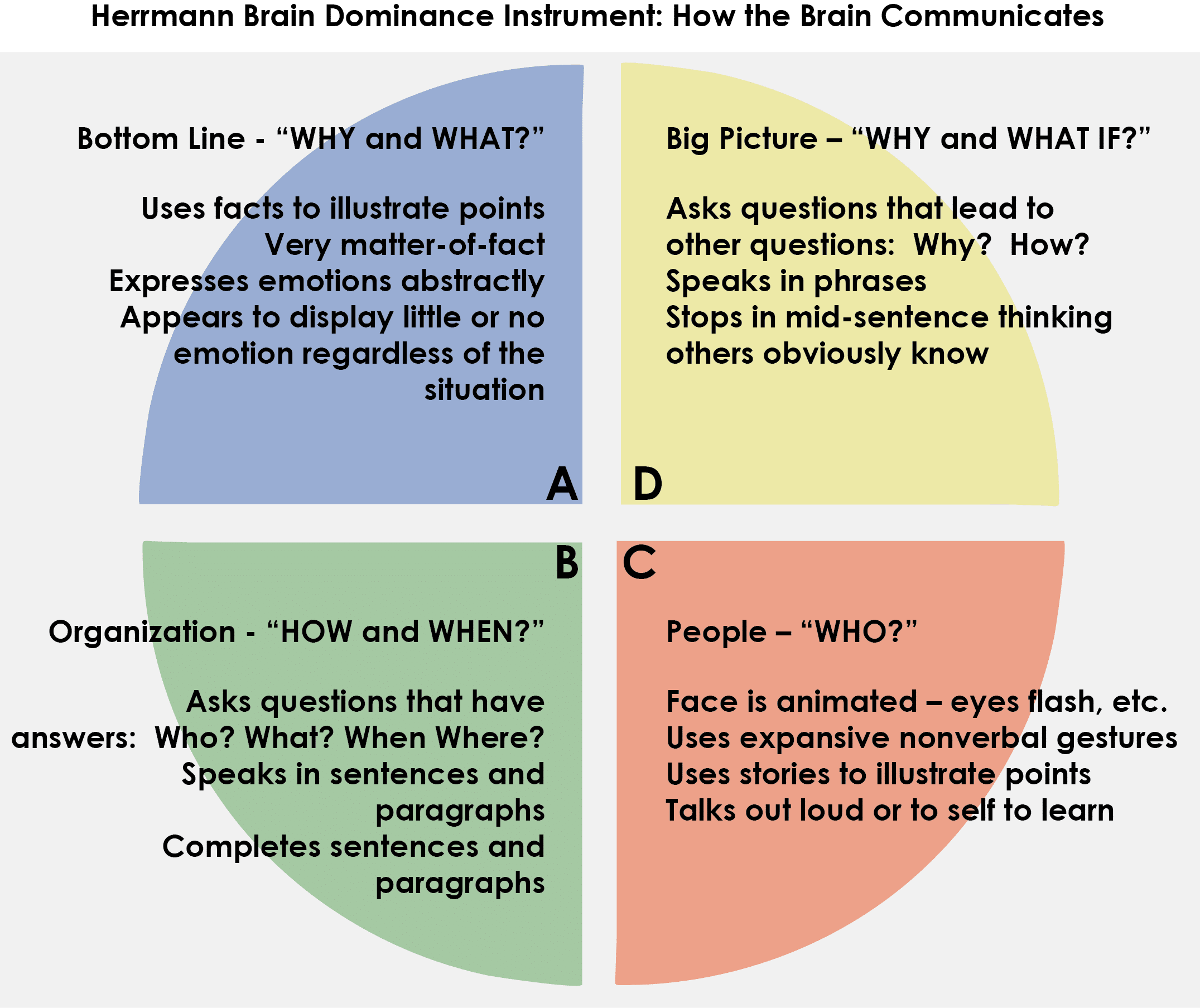 One idea is to leverage HBDI principles to engage employees along the different whole brain preferences and communicate successes leveraging a whole brain model. For example, those employees who are more strategic and big-picture focused could be the champions for the 'why' messages. Employees who are more practical and bottom-line oriented could be the champions for the 'what' messages, for example what impact the sustainability efforts are driving both internally and externally. Employees who have process and plan preferences could be the champions for the 'how and when', focusing on step-by-step processes and short and long term benefits. Employees with people preferences could promote the impact on each role of employees, the role each one plays in adopting sustainability efforts.
Another idea is to leverage these champions to create culture stories about the sustainability efforts. Culture stories are a powerful tool in driving activation and adoption and turning an initiative into a way of working long term. These culture stories could become the key messages used internally and externally about why sustainability is important, what impact the efforts are having on the individual employee, how the efforts could be expanded and when, and who is benefiting from the efforts.
Great news that two of our largest healthcare companies are driving the way to change. Healthcare consumes about 20% of our nation's resources and these companies have proven that sustainability efforts can start to stem that cost burden. Culture can play a pivotal accelerator role in these efforts being adopted and activated at every level and in every location.
For more on sustainability in healthcare, visit the Healthier Hospitals Initiative.