Some of our healthcare team enjoyed leading a project management workshop last week as part of the TN HIMSS Summit of the Southeast. Oftentimes, healthcare professionals who are not full-time project managers are called upon to lead teams and deliver results. Our goal for this workshop was to equip existing project managers and healthcare professionals with more information on the processes, tools, and leadership qualities that one needs to successfully manage projects and enhance delivery value. We brought together concepts in effective project management, change management, lean six sigma, and agile project management, while incorporating case examples in each section. We thought you would enjoy some of the highlights of why project management is important.
Typically projects are created to evolve any aspect of an organization's people, process, product/service, operations, or infrastructure. Those of us who work in healthcare are living through an accelerated pace of change in delivery models, financial incentive structures, and consumerism never seen before. The role of project management is to mitigate risks and eliminate obstacles to keep projects on track. One component to do that effectively is communication. Think of the game of telephone: as a story is shared from one person to another and on down the line, the message that was started is typically quite different when it reaches the end destination.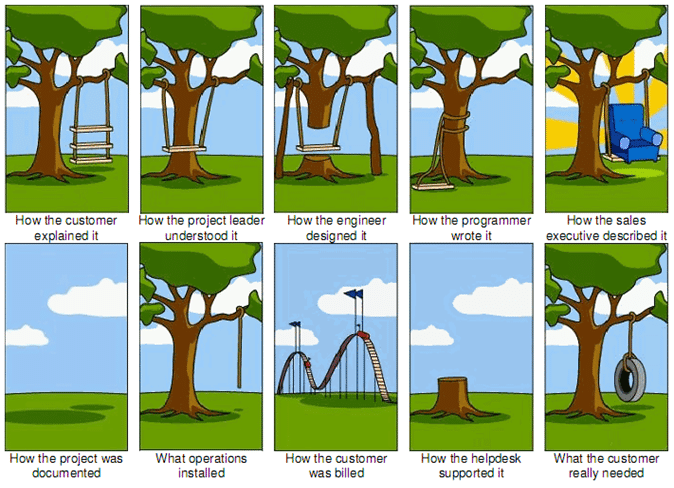 Here are some highlights from the workshop:
Risk: it will occur in any project; could be positive or negative; define risk triggers at the beginning so can effectively track; once a risk is defined, either accept risk, limit risk, avoid risk, or transfer risk
Communication: the absolute center cog of the wheel for any project; important to define audiences, key messages by audience, methods, timing, and cadence of communication; for project leaders, helpful to discuss and define up front points of escalation and who makes what decisions, as well as frequency and method for different types of communication and updates
Stakeholders: get into the mindset of stakeholders; map stakeholders at project start to understand priorities and potential risks; map roles and level of importance to identify drivers, influencers, and those who would like to be informed; learn to think like them and set expectations appropriately– for example, a nurse is trained to 'do things now' or something bad will happen while an IT person usually is methodical and exact, wanting to get things right, and take all the time needed to do so
Flexibility: underlying key to successful projects; for example, in scheduling, leverage existing standing meetings for key stakeholders with full calendars; bring creativity to execution for busy resources such as clinicians; meet them where they are
 ###
Don't forget to join our newsletter!!!