Rapid application development is a new framework for developing applications. Instead of traditional methods of creating databases and writing 1000s of lines of code, rapid application development platforms allow users, technical and non-technical alike, to visually model and deploy applications without writing a single line of code.
Mendix is the fastest and easiest-to-use rapid application development platform to create enterprise-ready mobile and web applications at scale. The platform was recognized by Gartner in 2017 as a Leader in the new Enterprise High Productivity Application Platform as a Service category. Mendix enables businesses to quickly develop and deploy mobile and web applications without writing code. Users of all types, from business experts to software developers, can visually model full-stack applications with reusable components, including data models, application logic and workflows, and user interfaces.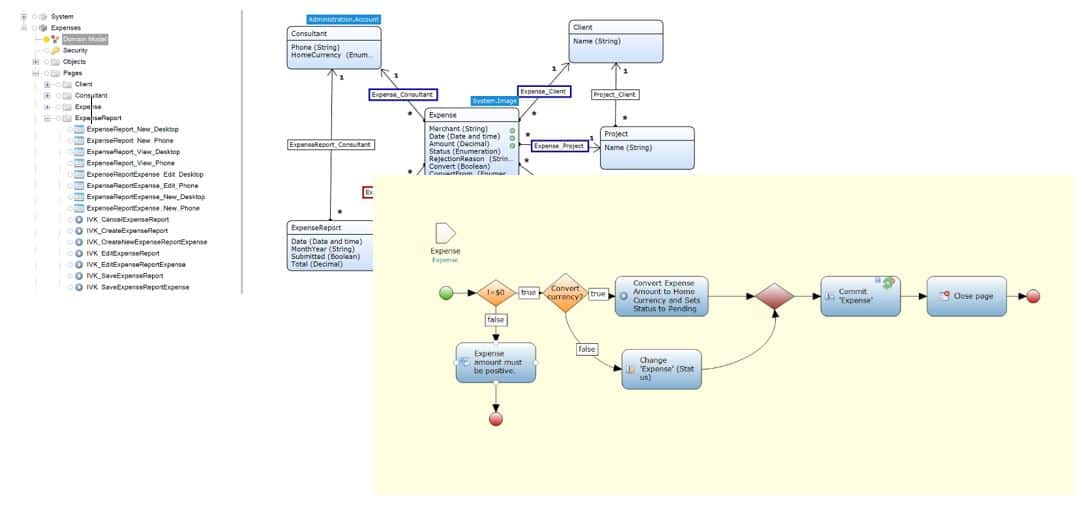 All of this allows applications to be developed more quickly than traditional approaches which enables accelerated development and execution of a digital transformation strategy. What does all that mean for your business?
Faster time to value
Truly collaborative development and integrated governance
Effective Bimodal IT
Faster Time to Value – In addition to building new applications from scratch, users can quickly extend the functionality of their applications by incorporating pre-built components from the Mendix App Store or by reusing functionality from other Mendix applications they've built. The payoff? At InfoWorks, we've developed Mendix applications for customers and delivered value to the business in a fraction of the time compared to traditional development.
Truly Collaborative Development and Integrated Governance – Mendix isn't just a platform to model applications, it's also an integrated development suite that empowers business stakeholders to contribute their requirements directly into a shared project portal and communicate continuously throughout the development process, so that it's done right the first time. The Mendix platform is robust and ships with everything you need to ensure security and maintainability.
Effective Bimodal IT – Bimodal IT, a concept Gartner created to address the competing challenges of clear, predictable IT operations and the ability to deliver in a rapidly changing business and technology landscape, is here to stay. For businesses to thrive they must do both and blend the predictable, tried and true evolution of products with new, innovative, emerging tools, technologies, and capabilities. Because Mendix offers faster value and a collaborative approach, organizations can build new, innovative apps quickly, without sacrificing core business operations.
If you're interested in learning more about Mendix and how InfoWorks can help you and your organization deliver value faster, contact us today.
###
Tweet us @InfoWorksTN to join the conversation!