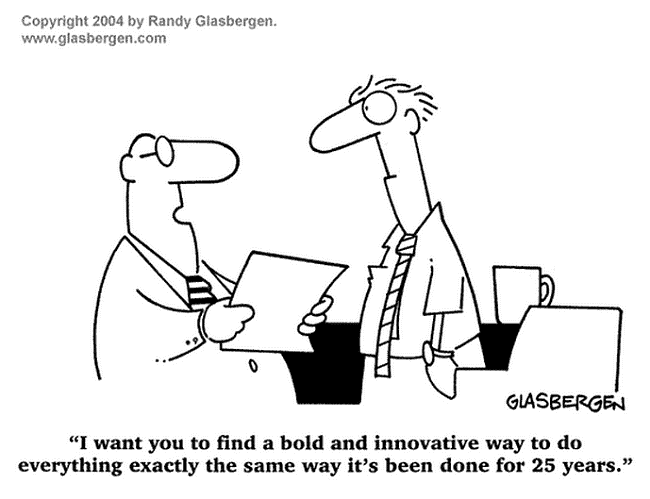 Every year, endless dollars and resources are poured into large-scale organizational changes. Although rooted in the hope of growing business, increasing productivity, and ultimately driving revenue, these changes have proven to be difficult. It is estimated that over 70% of all large-scale organizational changes will fail. That means trillions of dollars are wasted every year by corporations trying to change for the better. Here is a little more reading on that topic: Most Change Initiatives Fail–But They Don't Have To.
But wait, let's back up. Why is this happening?
There can be many reasons change initiatives fail but a major factor is employees are seldom ready to adopt and adapt to this change. Nearly every business in the world needs highly functioning employees to ensure that their business thrives, yet these people are often the one area of the business that are neglected during large-scale organizational changes. Employees are people, and people are creatures of habit. When the day-to-day routine of a 20-year employee suddenly alters because of a change his/her company is going through, it will likely have a significant effect on that individual. Whether that effect is positive or negative, is largely up to the company.
How can the company ensure the change is positive? Change management.
The idea of change management is ensuring employees are equipped with the necessary awareness and tools to successfully adapt to the changing environment within their organization. Although this is an easy concept to understand, it is oftentimes hard to implement. Here are a few steps your company can take towards positive change:
Step 1: Create a vision for the change you would like to make
Analyze where things currently stand while understanding where your organization wants to be.
Figure out how to get where you want to be/what needs to change, then communicate that vision!
Step 2: Stakeholder and Change Impact Analysis
Identify who is impacted, how they are impacted, and what supporting change interventions are needed to mitigate the resistance to the change.
Identify who may be a potential change advocate, an employee who is not only effected by the change but also supportive of it and can advocate for you and the rest of the team instituting the change.
Step 3: Stakeholder Activation and Change Advocates
Ensure all employees are gaining both a high-level and job-specific view/understanding of the project.
Define performance management measures of success while operationalizing HR processes.
Step 4: Communications Plan and Strategy
Detailed and dynamic communications plan that ensures all stakeholders are well informed at every step of the project.
Document the training needs across the organization and identify specific gaps to address in each role.
These four steps are great ways to start a change management initiative, especially if you have limited or no experience doing so. Change management is not the magical cure that ensures every organizational change is carried out successfully. However, it does help mitigate the risk of failure companies see today. Leading your organization through these four steps can help get you on the right track to successful change and make sure that your most valuable resource, your employees, are a priority.
Tweet us @InfoWorksTN to join the conversation!
<< Back to all News